Committed to excellence for 30 years
Willand Grounds Maintenance is a family business and has been a leading industry service provider for 30 years. Building on his education and experience, Dutch horticulturalist Willem Tiemersma realized a dream when founding and leading Willand. Today with his team, he is applying a lifetime of experience and knowledge in his adopted country, Canada in the Greater Toronto Area.
Willand is focused on customers who seek a service provider with a heart full of passion; a team committed to excellence. In other words, Willand goes beyond just maintenance.
We understand that our commitment and efforts contribute to your success. We provide exceptional service in:
… to name a few.
Willand's proactive approach helps our clients avoid costly surprises and has provided significant results. Our desire to add value is greatly appreciated by our clients.
Willand's integrity in adherence to moral and best principals in performing quality service with cost efficiency is measured in our ability to win and retain clients. Willand continues to be awarded many corporate and management accounts in and around GTA.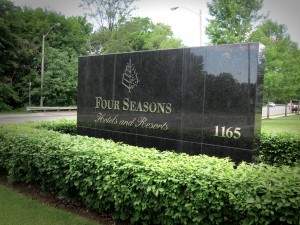 Willand's high standards in health & safety is an important part of the commitment we make to our staff and our customers who value our dedication in this area. Additionally, our team is uniformed, well trained and skilled in all key areas. This commitment is illustrated in our many health and safety designations and in our many industry memberships.
Today, Willand remains as the primary choice for many Property and Facility Managers. Find out why leading brands such as Harley Davidson, Yamaha and Four Seasons entrust Willand with their properties.
Management
Willand's management Team is strong and dedicated to serve and maintain good relations with all customers. The team is well rounded in all areas of the business and diligently manages and gives leadership to number of key areas.